Teacher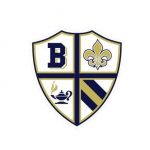 Website Byne Christian School
2832 Ledo Rd.,
ALBANY,
Georgia
31707
Position Description
Byne Christian School in Albany, Georgia is looking for teachers to fit into our 2-day university model and 5-day programs. Having Classical Christian experience is valuable.  A bachelor's degree or higher is a must.
A grammar language arts position in the five-day would rotate with 2 other teachers to instruct grades 4-5-6 in Language arts and Latin.
A logic and rhetoric level teacher is needed to instruct in the math and/or sciences for our 5-day program.
A grammar 2-day teacher is needed for grades five and six.