K-12 Teacher (Dominican Republic, English-speaking)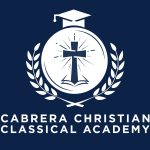 Website Cabrera Christian Classical Academy (Dominican Republic)
international teaching opportunity in the Caribbean.
Position Description
Cabrera Christian aims to fulfil the Great Commission to bring the Good News to children, families, and the community along the north central coast of the Dominican Republic using a school-based mission approach. In recent years, many young English-speaking Christian families have moved to the region and have few pathways to praise God and grow in their walk with God. This school represents a rallying point for Christians in the area to serve God, extend God's reach in the region, bring others to Christ, and do the important work of Kingdom building.