Language Arts English Teacher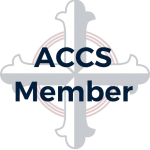 Website Cahaya Bangsa Classical School
Jl. Bujangga Manik Kav 1, Kota Baru Parahyangan, Padalarang, Jawa Barat, Indonesia,
West Bandung,
40553
Position Description
Cahaya Bangsa Classical School is hiring for the position of Language Arts English Teacher for the secondary level. If you are a mature Christian with a sense of adventure, a passion for inspiring students to become life-long learners through classical education, and a desire to share the gospel and equip the next generation with a dynamic faith, you may be a great fit for our faculty!
Language Arts English Teacher
School of Logic (Grades 7-9) and School of Rhetoric (Grades 10-12)
Requirements:
Native English speaker
Degree in English or Humanities are preferable
Teaching experience and/or familiarity with classical Christian education is preferable
TEFL, TESOL, or CELTA certification
Passport valid for a minimum of 2 years
Proof of COVID-19 vaccination or willingness to be vaccinated prior to employment
Send your cover letter, resume/CV, recent photograph, passport and/or a photo ID, diploma, transcript, and vaccine certificate to [email protected]