Academic Dean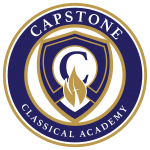 Website Capstone Classical Academy
3910 25th St S,
Fargo,
North Dakota
58104
Position Description
General Teamwork
Pray for the Headmaster to faithfully execute his calling in the ministry of Capstone Classical Academy.
Pray for Capstone Classical Academy's board, leadership team, faculty, staff, and families.
Represent Capstone Classical Academy's mission, and most importantly, Jesus Christ, by submitting to the Holy Spirit in interactions with colleagues and families to the glory of God.
Assist Headmaster with tasks as needed and directed to help him to serve families, faculty, and staff with excellence.
Contribute to the refinement of the vision, traditions, structures, and policies of Capstone in its early years of development.
Provide helpful observations and critique to the Headmaster for the purpose of helping him to improve Capstone's service to its families, faculty, and staff, and to help him to support this position of administrative assistant with excellence.
Curriculum and Instruction
Develop and execute a curriculum review cycle.
Assess suitability of curriculum to Capstone's philosophy, mission, vision, and evolving needs.
Identify, collect, and utilize data and anecdotal feedback from stakeholders regarding student performance and curriculum functionality.
Assemble and facilitate stakeholder teams in research and evaluation of potential curriculum changes/acquisitions.
With the Headmaster and Marketing Director, develop and execute a stakeholder communication and internal marketing plan to educate and keep all stakeholders informed about curriculum topics.
Supervise and support effective instructional practices.
Help the Headmaster develop Capstone's best practices in line with its philosophy, vision, and mission—Christian, classical, and rigorous (fostering student engagement, curiosity, and desire to learn more).
Provide support to teachers through classroom observations, mentoring, and development with the Headmaster of a professional development program/cycle.
Serve on the faculty hiring committee with the Headmaster.
Provide annual formal written evaluations of teachers based upon Capstone's best practices.
Keep the Headmaster informed regarding any concerns with poor or exemplary teacher performance.
Develop the master schedule each summer.
Direct learning support services.
Receive learning support referrals from teachers and initiate, direct, assess, and refine individualized learning plans (ILP's).
Provide counsel to the Headmaster regarding admission, retention, and promotion of students with significant learning challenges.