North Campus Dean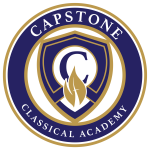 Website Capstone Classical Academy
Fargo,
North Dakota
58104
Position Description
REPORTS TO: Headmaster
EMPLOYMENT CLASSIFICATION: 12-month, full-time, exempt
SUPERVISES: Teachers and Office Assistant at the North Campus.
The North Campus Dean serves on Capstone's leadership team and is responsible for leading and managing all aspects of the North Campus program in support of the academy's mission to cultivate wisdom and virtue and to pursue what is good, true, and beautiful from a biblical worldview.
General Teamwork
Pray for the Headmaster to faithfully execute his calling in the ministry of Capstone Classical Academy.
Pray for Capstone Classical Academy's board, leadership team, faculty, staff, and families.
Represent Capstone Classical Academy's mission, and most importantly, Jesus Christ, by submitting to the Holy Spirit in interactions with colleagues and families to the glory of God.
Assist the Headmaster with tasks as needed and directed to help him to serve families, faculty, and staff with excellence.
Contribute to the refinement of the classical and Christian vision, traditions, structures, and policies of Capstone in its early years of development.
Provide helpful observations and critique to the Headmaster for the purpose of helping him to improve Capstone's service to its families, faculty, and staff, and to help him to support North Campus programs with excellence.
The Role of Dean
Provide supervision, mentoring, and support for the teachers and staff of the North Campus.
Work collaboratively with the South Campus faculty and staff and Academic Dean to ensure one cohesive program and culture at both campuses.
Partner with parents to create a robust working relationship and rapport on behalf of the students for God's glory.
In cooperation with the Academic Dean, create teaching, duty, and volunteer schedules for each school year.
Work with the Academic Dean, teachers at each campus, and Headmaster to evaluate and develop curriculum in a regular curriculum cycle.
Work with the Academic Dean to insure that all instructional materials and supplies needed to operate are ordered by appropriate staff.
Educate regarding and enforce handbook policies and recommend policy changes and updates to the Headmaster.
Model the academy virtues (Gryphon's Weapons) and academic philosophy of classical Christian education in word and deed.
Cultivate a Kingdom culture within the school community by encouraging and supporting habits, traditions, and practices that orient hearts toward Christ.
Cultivate student hearts for Christ through supervision of discipline practices that shepherd children's hearts.
Ensure that spending for campus programs and supplies stays within budget provided by the Headmaster and Director of Finance and Development.
Make budget recommendations to the Headmaster and Director of Finance and Development as they plan each year's annual budget so that students and staff are served well.