3rd or 4th grade teacher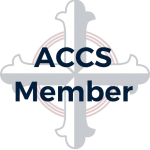 Website Caritas Christian Classical Academy
Position Description
Caritas Christian Classical Academy is located in sunny Chandler, AZ. We offer a balanced, rigorous, and Christ-centered classical education for Christian families and we will be serving students in Kindergarten – 9th grade in the 2023-2024 school year (with plans to add a grade each year until we are K-12). In grades K-6 parents and teachers work together to educate students through the hybrid method which combines aspects of a traditional school with homeschooling. K-6 students are on campus three days per week and at home the remaining two days. Our upper school operates five days a week on campus.
We are currently seeking a 3rd Grade Grammar School teacher for the 2023-2024 school year. This position is considered a 3/4 -Time position. All employees must agree to and support the school's Statement of Faith and have a strong commitment to, and passion for, Christian education and the Classical model of education.
We seek the following qualifications for our Grammar School teachers:
A strong Christian testimony.
A love of children.
A personal love of learning and a humble and teachable spirit.
Applicants must hold a Bachelor's degree.
Applicants must have a gift for teaching.
Strong classroom management skills
Desire to learn about the Classical model of education
Desire to improve their craft of teaching
Our teachers must be committed, bible believing, Christians in a Protestant tradition with a living faith in Jesus Christ.
The primary benefit we are able to offer our teachers, in addition to their salary, is free tuition at Caritas for any school aged children. If you are interested in getting to know us better please take a look at our website and feel free to contact us by email with any questions or to express your interest through submitting a resume to [email protected].