Lower School Teaching Assistant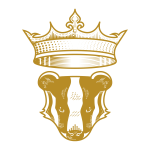 Website Cedar Classical Academy
3654 Okemos Rd, Suite 200,
Okemos,
Michigan
48864
Position Description
We seek a part-time teaching assistant to support students with special needs in our combined 1st & 2nd grade classroom. The TA shall support Cedar Classical Academy's classical and Christian mission and philosophy, and shall attend all regular staff meetings and training, including a summer conference during the fourth week of June and teacher training during the second week of August. Qualified applicants will possess prior teaching experience. The TA shall be assigned to 3-5 students to help with lesson modification, task initiation and completion, as well as to assist the primary teacher in any additional classroom jobs. The TA shall assist our primary teacher under her leadership in classes that involve independent work each school day, Monday-Friday, 8:00AM until 11:50AM, in the following courses:
1st Grade Phonics
1st Grade Math
1st & 2nd Grade Science
1st & 2nd Grade Handwriting & Orthography
1st & 2nd Grade Music (Mon & Fri)
1st & 2nd Grade Art (Tues & Thurs)
1st & 2nd Grade Hymns & Poetry (Wed)
This is a part-time hourly position starting July 1.
The Teacher shall be a born-again believer and a member in good standing of a local church. Applicants should carefully review our Mission Statement, Vision Statement, and Statement of Faith. Download the application here and send it to [email protected] We require background checks and fingerprints for all employees and volunteers.