Art Teacher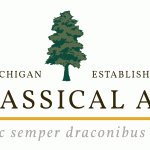 Website Cedar Classical Academy
3654 Okemos Rd. Suite 200 Okemos, MI 48864,
Okemos,
Michigan
48864
Position Description
Art Teacher (PT)
We seek an art teacher with rich knowledge of art history, a trained eye for beauty, and artistic skill. Our students in Grades 1-8 have art classes on Tuesdays and Thursdays that focus on art history, art appreciation, and art practicum. Each class consists of 14-20 total students with two grade levels clustered together. Content roughly follows what the students are learning about in history, and focuses (not exclusively) on European and American artists. The teacher shall be able to articulate what classical education is, how the fine arts fit into our vision for education, and what constitutes "fine art." The teacher shall demonstrate curiosity about the world and eagerness to learn, explore, and read. The teacher shall model and cultivate informed judgment about one's own artistic work as well as others' artistic work.
The teacher shall teach the following course load on Tuesday and Thursday mornings, plan and provide content for the copying of Masterworks, and prepare semesterly art galleries for events.
1st & 2nd Grade Art

3rd & 4th Grade Art

5th & 6th Grade Art

7th & 8th Grade Art
This position is part-time, 6 hours/week. Teacher training is provided in early August.
The teacher shall be a born-again believer and a member in good standing of a local church. Applicants should carefully review our Mission Statement, Vision Statement, and Statement of Faith. Download the application here and send it to [email protected]org. We require background checks and fingerprints for all employees and volunteers. Please include a portfolio of your artistic work.