Lower School Math & PE Teacher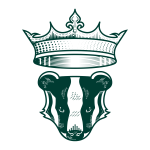 Website Cedar Classical Academy
1419 Clifton Ave.,
Lansing,
Michigan
48910
Position Description
We seek an energetic teacher skilled to teach math and physical education in the Lower School and skilled at managing a classroom of wide range of ages (6-14). Qualified applicants will possess a bachelor's degree, with interest in diversifying teaching skill and experience across many grade levels. The Teacher shall teach the following course load:
1st Grade Math (Daily)
2nd Grade Math (Daily)
4th Grade Math (Daily)
6th Grade Math (Daily)
1st & 2nd Grade PE (Biweekly, TTh)
3rd & 4th Grade PE (Biweekly, TTh)
5th & 6th Grade PE (Biweekly, TTh)
5th-8th Grade Girls/Boys PE (Biweekly, TTh)
9th Grade Anatomy & Physiology (Triweekly, MWF).
In math, we use the Singapore Dimensions curriculum (click here for a blog post on Singapore). We seek a teacher with a firm understanding of the Concrete-Pictorial-Abstract approach. In PE (click here for a blog post on physical education), Grammar School students are trained using Ready Bodies, Learning Minds, and students in Logic School begin with cardiovascular fitness and progress to the La Sierra High School program. We seek a teacher with a passion for joyfully cultivating self-control and physical literacy. The right candidate will possess a deeper philosophical understanding of classical education and a desire to be apprenticed in classical school pedagogy.
This is a full-time salaried position starting immediately. Teacher mentorship from our Head of School and Dean of Lower School Faculty will be provided throughout the academic year.
The Teacher shall be a born-again believer and a member in good standing of a local church. Applicants should carefully review our Mission Statement, Vision Statement, and Statement of Faith. Download the application here and send it to [email protected] We require background checks and fingerprints for all employees and volunteers.