Teacher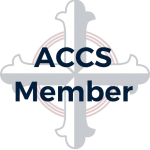 Website Cedar Hall Classical Academy
7th and 8th grade math instructor needed at 2-day hybrid school located in the Mid Cities in the Dallas-Fort Worth metroplex
Position Description
This candidate will work with students to develop deep mathematical understanding rather than rote memorization or procedures, and recognize that each student is a unique individual created in God's image, and therefore differentiation will be key to learning success.
A mathematics education teaches the history and culture of numbers as the language of the sciences, is rooted in reality and everyday applications, and integrates with other subjects in order to help students see the beauty, design, and order of creation.
To learn more or apply, visit www.cedarhallclassical.com, or email [email protected].