Principal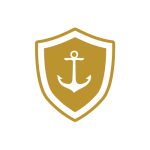 Chicago Christian Academy
Anchoring our kids on the truth of Christ amidst the beauty of Chicago.
Position Description
Job Description: Principal
Reports To: Head of School
Start Date: Spring/Summer, 2024
SCHOOL MISSION: Chicago Christian Academy exists to assist parents in the discipleship of their children by providing academic instruction that is distinctly Christian, inspiring a wonder at God and a love of His creation; by equipping a generation of critical thinkers ready to engage the world using the proven classical education curriculum and method; and by fostering a diverse fellowship of support and love through intentional and robust engagement with attending families.
ROLE PURPOSE: The Principal oversees all aspects of the school experience for teachers and students and is responsible for developing teachers professionally in classical, Christian pedagogy. Responsibilities include, but are not limited to:
DUTIES/RESPONSIBILITIES:
1. Oversight of professional development and inspiration for teachers in Classical Christian methodology.
2. To make recommendations to the Head of School regarding hiring and retention, and the assignment of faculty.
3.  Conduct regular faculty meetings on an as needed basis.
4.  Conduct formal and informal evaluations of faculty.
5.  Secure and train substitute teachers.
6.  Oversee the ordering, administering, and evaluation of standardized testing.
7.  Oversight of preparing and/or updating the Family Handbook.
8.  Receive curriculum inventory and supplies needed sheets from teachers at the end of the school year to determine needs for the following school year.
9.  Order all textbooks and supplementary materials for the upcoming school year.
10. Be a constant presence to set the tone with the faculty and continually monitor the student culture.
11. Set annual class schedules conducive to the goals for the age group of students.
12. Conduct student admissions meetings with prospective parents and oversight of admissions assessment testing for prospective students.
13.  Monitor the academic progress of elementary students searching for patterns calling for adjustments in curriculum and/or teaching strategies.
14.  Oversee all discipline (including attendance) issues that arise and/or warrant an office visit.
15.  Oversight of field trips and school competitions.
16.  Evaluate and oversee safety and security, fingerprinting of staff, and First-Aid/CPR training.
17. Overseeing extracurriculars and summer programming.
17. Other duties as assigned.
QUALIFICATIONS:
1.  High moral character and testimony of saving faith in Jesus Christ.
2.  Master's Degree or higher in education.
3.  Experience in Christian school leadership is highly preferred.
4.  Experience working in a Classical Christian school setting is preferred.
5.  Work requires willingness to work a flexible schedule.
6.  Communication skills to develop a productive educational experience for both teachers and students.
7.  Problem solving skills to enhance teacher performance and improve student learning.
TERMS OF EMPLOYMENT: 12 Month Position
Competitive salary per negotiated agreement
EVALUATION:   Annually, by Head of School and Board of Directors
NOTE:  This job description is not intended to be all-inclusive. Employee may perform other related duties as negotiated to meet the ongoing needs of the organization.