Junior High and High School Teacher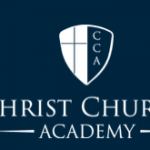 Website Christ Church Academy
A Classical & Distinctly Christian Education
1700 E Willow St Lafayette, LA 70501,
Lafayette,
Louisiana
70501
Position Description
Christ Church Academy in Lafayette, LA is seeking a male teacher to add to our small but quickly growing school for the 2022-23 school year. We have an opening in our 7th-12th grades for a Humanities, Math, Science, Languages and/or Writing Composition Teacher. We currently have 71 students enrolled from pre-k- 8th grade but will begin offering High School classes in the coming school year.
Our goal at Christ Church Academy is to educate children to graduate as young men and women who discern and reason based on the Scriptures and do so with joyful submission to God. Through careful and thoughtful planning with a specific focus on curriculum and instruction, we help students develop skills that equip the children to learn for themselves.
Our ideal candidate:
Hold a degree in one of the related fields.
Previous experience teaching in Christian Education but not required.
A committed Christian living in accordance with biblical standards.
A Covenantal Church Member.
While our needs are Science and mostly Math, a candidate who desires to be a part of Christ-centered Education and has other versatile specialties (physical education, languages, sports, grammar, etc) should apply. Our Junior High and High School has Full Time positions available for the right candidate.