6th-12th Grade Humanities Teacher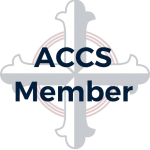 Website Christian Heritage Classical School
2715 FM 1844,
Longview,
Texas
75605
Position Description
Christian Heritage Classical School is seeking a qualified, full-time Humanities teacher. This position includes English and/or History classes in 6th-12th grades.
Candidates should possess a bachelor's degree in the Humanities, at least three years of relevant teaching experience, and an understanding of how to promote and foster a love of learning in students. Preference will be given to candidates with experience in a classical Christian educational setting.
At Christian Heritage, we believe our job as teachers is to produce fruit in our students. We do this by continually thinking about three questions: what do I want my students to know? What intellectual habits and skills do I want my students to possess? And what do I want my students to become? The successful candidate will filter their lessons through these questions to develop a love of story and history in our students, form their habits and skills, and shape their character to glorify Christ through their study of English and History.
Candidates should possess a robust Christian worldview that impacts how they teach and their understanding of how story and speech impact our thoughts and actions. We desire to partner well with our parents in the education of their children, so timely and effective communication is paramount. And, as teachers, we are a community of learners, both individually and corporately. So, if you enjoy stories and history, teaching Logic/Rhetoric students, partnering with parents, and participating in an eager learning community, please apply for this position.