K4 Teaching Aide, Art, and Music Position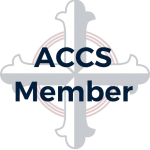 Website Christian Heritage Classical School
2715 FM 1844,
Longview,
Texas
75605
Position Description
K4 Teaching Aide, Art, and Music Position
Christian Heritage Classical School (www.chcslongview.com) is seeking candidates for a full-time K4 teaching aide who will also be responsible for teaching K4 art and music. This position begins on January 3, 2023.
Qualified individuals will preferably hold a four-year degree, have experience teaching young children, and possess the ability to create a respectful, joyful, and peaceful classroom. CHCS seeks those with a demonstrated love of learning and a desire to collaborate with a team.
Additional Qualifications
Spiritually mature Christian in agreement with CHCS's mission, philosophy, and Statement of Faith
A joyous love and patience for children
Passion for Christian education and at least basic knowledge of classical methodology
A sense of humor
Early childhood classroom teaching experience
Ability to instruct from a Biblical Worldview
Excellent communication/people skills