Logic/Rhetoric Principal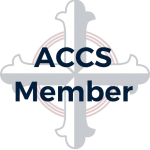 Website Christ's Legacy Academy
625 South Matlock Avenue,
Athens,
Tennessee
37303
Position Description
Christ's Legacy Academy
TITLE: Logic/Rhetoric Principal
QUALIFICATIONS:
1.      High moral character and good attendance record
2.      Master's Degree or higher in education.
3.      Experience in Christian school leadership is highly preferred
4.      Must have experience working in a Christian school setting
5.      Work requires willingness to work a flexible schedule
6.      Communication skills to develop a productive educational experience for both teachers and students
7.      Problem solving skills to enhance teacher performance and improve student grades
REPORTS TO:  School Administrator
POSITION OVERVIEW:  Responsible for oversight of the day-to-day operations of the logic/rhetoric program and provide assistance to the School Administrator with the strategic direction of the program.  Develop a culture in Logic/Rhetoric department that sets high expectations, promotes learning, and helps all students, and faculty members maximize their potential.  Constant growth in knowledge of the Word of God, educational methodology & classical pedagogy that is Christ-centered.
PRIMARY RESPONSIBILITES:
1.      Oversight of professional development for teachers in Christ-centered and classical methodology
2.      To make recommendations to the Head of School regarding hiring and retention, and the assignment of faculty.
3.      Conduct regular faculty meetings on an as needed basis
4.      Conduct formal and informal evaluations of faculty
5.      Secure and train substitute teachers
6.      Oversee the ordering, administering, and evaluation of standardized testing
7.      Oversight of preparing and/or updating the Logic/Rhetoric Parent/Student Handbook
8.      Receive curriculum inventory and supplies needed sheets from teachers at the end of the school year to determine needs for the following school year
9.      Order all textbooks and supplementary materials for the upcoming school year.
10.  Be a constant presence on the Logic/Rhetoric floor to set the tone with the Logic/Rhetoric faculty and continually monitor the student culture
11.  Set annual class schedules conducive to the goals for the age group of their students
12.  Conduct Logic/Rhetoric student admissions meetings with perspective parents and oversight of admissions assessment testing for perspective students
13.  Monitor the academic progress of logic/rhetoric students searching for patterns calling for adjustments in curriculum and/or teaching strategies
14.  Oversee all Logic/Rhetoric discipline (including attendance) issues that arise and/or warrant an office visit
15.  Oversight of field trips and school competitions
16.  Evaluate and oversee safety and security, fingerprinting of staff, and First-Aid/CPR training.
17.  Determine admission and oversee accommodations for Thrive students.
Additional Responsibilities
1.      Serve on planning and policy-making committees
2.      Attend administrative and board meetings on an as needed basis
3.      Other duties as assigned
TERMS OF EMPLOYMENT:     12 Month Position
Eight (8) hours per day with more flexible time in the summer
Salary per negotiated agreement
EVALUATION: Annually, by School Administrator
NOTE:  This job description is not intended to be all-inclusive. Employee may perform other related duties as negotiated to meet the ongoing needs of the organization.