Part-time Music Teacher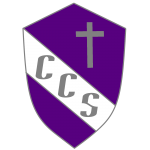 Website Citadel Christian School
Classical. Biblical. Exceptional.
2111 South Blue Bell Road,
Brenham,
Texas
77833
Position Description
Part-time Music Teacher – The teacher will be responsible to reflect the purpose of the school to honor Christ in every class and in every activity and shall lead a mature Christian life that serves as a role model for students and colleagues. Salary is dependent on years of classroom experience and degree earned. A bachelor's degree is required. Music classes are taught two days of the week to PreK4 through 6th grade students. Junior high music is taught in one quarter of the year.