5th grade lead teacher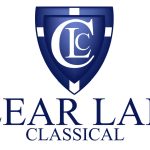 Website Clear Lake Clasical
Clear Lake Classical's purpose is to graduation culture-shaping young men and women whose minds and hearts have been trained to love that which is worth loving.
408 Mars Hill Dr. Clear Lake, IA 50428,
Clear Lake,
Iowa
50428
Position Description
Clear Lake Classical (CLC) is looking for a lead 5th grade teacher for the 2023-24 school year. CLC will be entering its 10th year of operation and experienced consistent enrollment growth each year. The adoption of the "Students First Act" (school choice) in Iowa has brought additional stabilization and opportunities for the road ahead.
CLC seeks a motivated teacher who is a self-starter and enjoys the prospect of helping this age group begin to take ownership of their own education. Though we have clear Curriculum Guides and a healthy archive of lesson plans for this grade level, we are eager to have all of our teachers contribute to the style and culture of their classrooms. Please contact us for more information, and/or see our staff application on our website at www.clearlakeclassical.org