Lower School Principal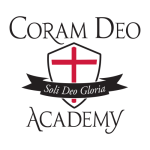 Website Coram Deo Academy
Soli Deo Gloria
525 Congressional Blvd,
Carmel,
Indiana
46032
Position Description
Executive Summary
Coram Deo is looking to add a third person to the administrative leadership team of the school to work with Jason Barney, Upper School Principal, and David Seibel, Head of School. With the school growing from 155 students in PK-8 to 215 students in PK-9 in just one year, we are seeking to expand the leadership team that serves our teachers and families. CDA is expanding leadership proactively to maintain a focus on getting better, not just getting bigger. Email [email protected] to apply by sending a resume, cover letter, and what you would do in the first 100 days on the job.
Complementing Existing Administrators
With David Seibel as a futuristic institutional planner and Jason Barney as a savvy academic implementer, CDA is in need of someone who functions as a 'doer' par excellence. Three characteristics are needed in the ideal Lower School Principal. First, they must add an absent yet needed complementary set of giftings to Mr. Seibel and Mr. Barney. The PK-6 is the most developed aspect of the school and needs less of a visionary and more of an intentional nurturer who can improve administration. Second, the individual must be an able promoter of classical Christian education to teachers and parents in PK-6 who can lead parent groups through preliminary readings and conduct teacher training, observations, and quarterly reviews. Third, the individual must be willing to operate using the Traction Entrepreneurial Operating System based upon Gino Wickman's book. The ideal candidate will excel in followup and at developing predictable routines for the entire school. Candidates should read before applying.