Athletic Trainer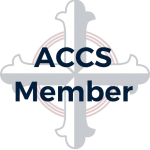 Website Coram Deo Academy
9645 Independence Pkwy,
Plano,
Texas
75025
Position Description
Position Summary:
The Campus Athletic Trainer will serve on the Collin County Campus.  The Campus Athletic Trainer is responsible for guiding the Collin County Campus athletic training programs, and for delivering top quality health care, to include prevention and rehabilitation, for student athletes on the Collin County Campus. This position will ensure effective communication with athletic staff and provide superior customer service to all program constituents.
This position is a 12 month, full-time position with responsibilities during the summer months.
Spiritual Requirements:
Coram Deo Academy hires individuals that profess the historic Christian faith. The Nicene Creed describes the minimum understanding of and subscription to Christian belief required of employees of the Academy. Every employee must also profess to be a Christian believer and subscribe to this statement. As evidence of the indwelling of the Holy Spirit in their lives, Coram Deo Academy expects all employees to be actively involved in a local church where their faith in practice is consistent with the Academy's mission and statement of faith.
Essential Job Functions:
Campus-Level
Evaluate and treat athletic injuries of student-athletes.
Implement preventative treatments and care plans for student-athletes.
Attend practices, games, tournaments of assigned sporting teams.
Provide post injury care, therapy and recommendations.
Maintain first aid and athletic trainer supplies and inventory.
Maintain athlete profiles detailing medications, injuries and treatments.
Maintain up to date progress notes on athletes being treated.
Submit injury reports to the Campus Athletic Director and TAPPS as needed.
Oversee SWAY Baseline testing.
Develop/Refine all Emergency Action Plans for facilities used by CDA.
Collin County and communicate plans with every Athletic Program Director.
Maintain relationships with local PRN athletic training companies.
Evaluate weight room and athletic training spaces and equipment.
Make recommendations for enhancements.
Maintain relationships with team doctor and develop relationships. with other groups in the Sports Medicine world in Collin County area to benefit CDA Community.
Communicate any injuries or concerns regarding student-athletes to all necessary parties in a timely and professional manner at all times.
Schedule coverage by certified AT's when unable to cover all athletic department needs and communicate with coaches regarding coverage changes.
Lead a student athletic training program including teaching classes on Fridays during school year.
Any other duties as assigned by the Campus Athletic Director.
Qualifications
Master's Degree in Athletic Training or similar preferred.
Minimum of 4 Years of similar experience in a educational-based athletics program.
Excellent written and verbal skills.
Ability to travel as needed and have a flexible schedule that will accommodate non-traditional hours.
Ability to work effectively with multiple individuals in diverse communities.
First-hand knowledge of Christian, classical, & collaborative educational model preferred.
Requirements:
Must be a certified athletic trainer/licensed athletic trainer.
Must maintain all proper certifications to include CPR/First Aid.
Must seek out professional development and continued learning opportunities.
Physical Requirements and Work Environment:
Works in a highly stressful environment dealing with a wide variety of challenges, deadlines and a varied and diverse array of contacts.
May work at a desk and computer for extended periods of time.
Possess Sufficient physical ability, strength, mobility, stamina to climb, bend, stretch, stand, kneel, walk, stoop, extend legs, and stamina to lift, carry, push or pull objects, which weigh 20 pounds.