Friday Assistant Band Director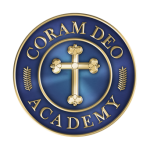 Website Coram Deo Academy
Christian. Classical. Collaborative.
4900 Wichita Trail,
Flower Mound,
Texas
75022
Position Description
Position Summary: 
The Assistant Band Director is the second in command to the Band Director with significant teaching responsibilities, including pep band direction, special event support, after and before school support, ensemble direction, concert and competition support and conducting.
The Assistant Band Director will partner with the Band Director to help lead and accomplish tasks commensurate with that of any band director.
Compensation: $13,575.00/Year
Friday Schedule:
Period 1: (8:00am-9:30pm) Beginning Band
Period 2: (9:35am-11:05am) Intermediate Band
Period 4: (12:25pm-1:44pm) Symphonic Band
Period 5: (2:00pm-3:30pm) Jazz Band
Qualifications
Bachelor's degree preferred or equivalent experience.
Excellent verbal and written communications skills.
Demonstrated skills as musician and teacher.
Essential Job Functions: 
Leading rehearsals for a section of the band for Beginning,
Intermediate and Symphonic Bands.
Teaching the preparatory jazz band.
Must be able to work with Beginners through advanced High School students.
Must be proficient at one instrument but be able to teach and demonstrate all band instruments.
Must be able to read music scores and rehearse/conduct full bands and small ensembles.
Must have strong communication, public relations, and interpersonal skills.
Detailed activities listed that are outside of regular Friday classes:
August pep band meetings, rehearsals, and parent orientation performances
Football games
Monday after school rehearsals (fall & spring semester)
Dress rehearsals, stage setup and concerts
Honor band recordings and submissions for both Logic and Rhetoric school students
Contest Adjudication – High school state/region honor band  & Middle school region honor band
All State Band clinic and concert & All Region Band clinic and concert
Solo and Ensemble after school practices
State Solo and Ensemble contest
Concert and Sight-Reading contest
Coram Deo Academy Commencement
The details above are a listing of events outside the classroom, but is not intended to be an exhaustive representation of the required events, as competition advancement often changes from year to year.
Spiritual Requirements:
Coram Deo Academy hires individuals that profess the historic Christian faith. The Nicene Creed describes the minimum understanding of and subscription to Christian belief required of employees of the Academy. Every employee must also profess to be a Christian believer and subscribe to this statement. As evidence of the indwelling of the Holy Spirit in their lives, Coram Deo Academy expects all employees to be actively involved in a local church where their faith in practice is consistent with the Academy's mission and statement of faith.
Physical Requirements and Work Environment
Works in an environment dealing with a wide variety of challenges, deadlines and a varied and diverse array of contacts.
May work at a desk and computer for extended periods of time.
Be able to occasionally lift to 30 lbs.
Work primarily in a traditional climate-controlled office environment.