Astronomy Teacher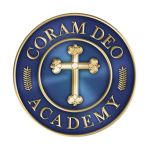 Website Coram Deo Academy
Christian. Classical. Collaborative.
4900 Wichita Trail,
Flower Mound,
Texas
75022
Position Description
This position is scheduled to begin in the 2022-2023 year.
The CDA Flower Mound campus seeks a part-time Astronomy teacher to teach Fridays at the Logic and Rhetoric School.
Compensation: $5,150.00
Logic School Friday Elective Astronomy Teacher:
This is a 45-minute class that meets on Fridays only. This course is an enrichment class that is geared to inspire wonder in the celestial skies. The course teaches the basics about planets, galaxies, space phenomenon, astronomers, and discoverers, as well as God's grand design and how we, as Christians, fit into this design. This course is the same each year but prep work to organize the class scope and sequence will be needed and lesson plans for each class are required.
Rhetoric School Friday Astronomy Teacher:
The class is 90-minute class that meets on Fridays only. This course provides students with an introduction to Astronomy through a Biblical worldview and will primarily be conceptual and not computational. Major chapters and sections covered in this course are the cosmic landscape, the cycles of the sky, the rise of Astronomy, backward Astronomy, gravity and motion, light and atoms, telescopes, and cosmology. This course is the same each year but prep work to organize the class scope and sequence will be needed. Teacher will be responsible for planning lessons, assigning, and grading homework and tests and planning to lead four field trips. This is a core science class for the Rhetoric School.
Performance duties include:
Create a positive and vibrant learning environment for students.
Meet course and district-wide performance goals.
Grade papers and perform other administrative duties as needed.
Observe, evaluate, and assess student performance.
Manage student behavior in the classroom.
Prepare coursework materials in a timely manner.
Record and maintain accurate student attendance records and grades in CDA Connect.
Create and develop lesson plans in line with Coram Deo Academy's Curriculum.
Maintain a collaborative relationship with CDA parents, as co-teachers with you during the two days a week the students are at home
Qualifications
Knowledge, Skills and Abilities
Ability to communicate with parents and other professional colleagues.
Ability to maintain a positive and Christ-like attitude in stressful or pressure situations.
Ability to utilize good listening skills.
Ability to utilize effective planning and organizational skills.
Patient demeanor.
Have a profession of faith consistent with the historic Christian faith and embrace the classical Christian approach for education.
Resonate with Coram Deo Academy's mission, vision, core values and goals.
Exhibit the giftings and desire to teach in the requested discipline or grade level.
Education and Experience
Bachelor's degree in Science required.
Experience teaching science or astronomy with a basic knowledge of physics preferred.
Coram Deo Academy Statement of Faith
Coram Deo Academy hires individuals that profess the historic Christian faith. The Nicene Creed describes the minimum understanding of and subscription to Christian belief required of employees of the Academy. Every employee must also profess to be a Christian believer and subscribe to this statement. As evidence of the indwelling of the Holy Spirit in their lives, Coram Deo Academy expects all employees to be actively involved in a local church where their faith in practice is consistent with the Academy's statement of faith.