Executive Coordinator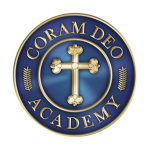 Website Coram Deo Academy
Christian. Classical. Collaborative.
417 Oakbend Drive,
Lewisville,
Texas
75067
Position Description
Coram Deo Academy is seeking an Executive Coordinator for the Office of the President.  Reporting directly to the President, the Executive Coordinator provides executive support in a one-on-one working relationship. S/he serves as the primary point of contact for internal and external constituencies on all matters pertaining to the Office of the President. S/he also serves as a liaison to the board of directors and senior management teams; organizes and coordinates executive outreach and external relations efforts and oversees special projects. The Executive Coordinator must be energetic and enjoy working within a small, entrepreneurial environment that is mission-driven, results-driven and community oriented. S/he will have the ability to exercise good judgment in a variety of situations with strong written and verbal communication, administrative skills, organizational skills, and the ability to maintain a realistic balance among multiple priorities. S/he will have the ability to work independently on projects from conception to completion and must be able to work under pressure at times to handle a wide variety of activities and confidential matters with discretion.
Executive Coordinator to the President compensation commensurate with experience.
Tasks & Responsibilities:
Act as a liaison between the President and division/department heads, administrators, and employees.
Coordinate varying large-scale projects pertaining to The Office of the President.
Craft and compose a wide array of communications for distribution to audiences such as the Board of Directors and community at large.
Maintain the President's calendar and coordinate meetings and appointments.
Manage inbound telephone calls to the President.
Provide administrative and clerical support, including the preparation of correspondence, mass communications, reports, memoranda, notices, policies and procedures.
Maintain all files and folders within the President's office.
Act as minute secretary and provide secretarial support, including agenda preparation and distribution, for weekly meetings.
Use discretion and judgement in the absence of the President to manage or refer urgent matters to the appropriate senior staff.
Attend to the President's travel and accommodation arrangements, as required.
Process the President's expense reports, reimbursement requests, etc.
Serve on committees and teams as needed.
Review, edit, and compose correspondence on behalf of the President.
Assist in the formulation and development of policies, procedures, and programs for the Academy.
Request and set up consultation meetings with the attorney on behalf of the President, as requested.
Coordinate with vendors and manage the purchasing process, as requested.
Assist in the ordering of office supplies and breakroom essentials at the district office.
Other duties, as assigned.
Spiritual Requirements:
Coram Deo Academy hires individuals that profess the historic Christian faith. The Nicene Creed describes the minimum understanding of and subscription to Christian belief required of employees of the Academy. Every employee must also profess to be a Christian believer and subscribe to this statement. As evidence of the indwelling of the Holy Spirit in their lives, Coram Deo Academy expects all employees to be actively involved in a local church where their faith in practice is consistent with the Academy's mission and statement of faith.
Essential Job Requirements:
Strong time management and organizational abilities including the ability to succeed in a busy and fast paced environment.
Excellent communication skills, both written and oral to include accurate proofreading of all documents under the President's purview.
Ability to represent the Office of the President with diplomacy and a polished demeanor.
Ability to function effectively as both an individual and a member of a team.
High emotional intelligence with the ability to interact effectively with diverse personalities.
High level computing skills including the ability to utilize MS Word, Excel and PowerPoint at an intermediate/expert level.
Excellent interpersonal and relationship management skills.
Must demonstrate punctuality, good attendance, and strong work ethics in all areas.
A first-rate customer service focus within an administrative and clerical context.
Thorough understanding of meeting procedures, agendas and minute taking.
Requires conscientious attention to detail and commitment to accuracy in all areas.
Requires significant confidentiality, discretion, and tact in all matters.
Requires adhering to district and Academy policy, rules, and regulations.
Experience:
First-hand knowledge of Christian, classical, & collaborative educational model, preferred.
5 years of successful experience in a comparable role.
Education requirements:
Bachelor's Degree, required.