Logic School Principal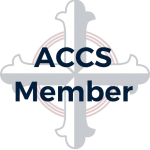 Website Coram Deo Academy
9645 Independence Pkwy,
Plano,
Texas
75025
Position Description
Position Summary:
The Logic School Principal is, first and foremost, an avid supporter of the classical, Christian vision for education and is deeply committed to partnering with parents in the education of their children. The ability to lead with patience and grace in all interactions with students, parents, and fellow faculty and staff is key to this position.
The Logic School Principal is responsible for the direct supervision of the campus faculty and staff from 5th through 8th grade, directing the daily operations of the Logic School, and the implementation and enforcement of district policies and procedures as they relate to the Logic School. The Principal works closely with the school faculty and staff, district employees, parents, and students to achieve a climate that fosters collaboration and academic excellence in a Christ-centered environment.
The Logic School Principal will be especially focused on the transition into Logic School that occurs in grades 5 and 6. Working closely with both the Grammar Principal and Rhetoric Principal, the Logic School Principal will take the lead on ensuring that Logic School students experience a smooth transition from Grammar School and lay a solid foundation for further studies in the Rhetoric School.
Spiritual Requirements:
Coram Deo Academy hires individuals that profess the historic Christian faith. The Nicene Creed describes the minimum understanding of and subscription to Christian belief required of employees of the Academy. Every employee must also profess to be a Christian believer and subscribe to this statement. As evidence of the indwelling of the Holy Spirit in their lives, Coram Deo Academy expects all employees to be actively involved in a local church where their faith in practice is consistent with the Academy's mission and statement of faith.
Essential Job Functions:
Serving as a member of the Administrative Team, the Logic School Principal may be assigned to oversee or assist in any number of areas outlined below.
Faculty and Staff
Recruit and mentor new and returning faculty and staff for approved positions to meet the needs of the school in collaboration with school administration.
Schedule classes and electives, maximizing the utilization of instructor gifts and experience.
Ensure faculty/staff compliance with overall CDA and school (or campus) specific guidelines.
Evaluate faculty/staff evaluations at the school level.
Identify and communicate professional development needs to employees and the VP of Academic Affairs for approval.
Seek input from the Department Chairs for faculty evaluations & hires.
Seek input from the Director of Grammar/Logic Curriculum and the VP of Academic Affairs regarding faculty evaluations and hires.
Admissions / Enrollment
Determine enrollment or reenrollment (within specified guidelines).
Conduct personal interviews with every student and family.
Support the transition to CDA for new families and students.
Participate in admission events at the school.
Families and Students
Plan and oversee Parent Orientation, Parent Tutorials, and other events to support parents in their role as the primary educators of their children.
Maintain responsibility for communication of overall campus activities and directives to families of students within the school.
Address academic, discipline or communication issues that arise with families of students within the school.
See that teachers are communicating daily assignments and scores to all the families of students within the school.
Oversee the faculty's maintenance of the student academic records to facilitate the publishing of quarterly grade reports.
Place academic or discipline holds on student accounts that require further communication before reenrollment.
Serve as the primary contact for the school Parent/Teacher organizations. Oversee their activities to ensure that they are in support of the mission and vision of CDA and within the authority of the Parent/Teacher organization.
School Operations
Collaborate with HR and Admissions Director to determine what class sections to offer, when to add or close additional sections and when to cancel elective offerings.
Develop faculty, staff, and student schedules to balance the financial stewardship responsibility of the school, the educational and safety needs of the students, and the abilities and desires of the employees.
Assist in the development and is accountable for the achievement of their portion of the annual budgets for the school.
Implement and enforce the requirements, policies and procedures designated to the School Principal in the Administrative Policy Handbook, the Student Handbook and the Crisis Management Manual.
Review and approve quarterly report cards.
Curriculum
Provide input to the Curriculum Evaluation and Implementation Planning Committees.
Ensure that the approved instructional program (plan, scope and sequence, District assessments and goals) is fully implemented.
Encourage teachers to cooperate and adhere to the instructional program.
Support faculty that are Department Chairs.
Communication
Maintain a calendar to communicate important school events.
Provide weekly communication to families to encourage a sense of community while also providing important information and reminders about future events.
Ensure timely and effective communication with faculty/staff.
Host monthly faculty meetings.
Address communication issues between faculty/staff and families.
Provide content for the District Communications as requested.
Education:
Bachelor's degree, required
Master's degree, preferred.
Experience:
Five years teaching experience preferred.
Five years school administration preferred (or equivalent non-profit management) experience.
Required Skills:
Ability to work in an environment that supports direct communication, peer accountability, and collaborative decision making.
Ability to communicate and work effectively with staff, faculty, parents, board members, students, and vendors.
Ability to think and plan strategically and creatively.
Ability to supervise and manage multiple functions and activities.
Ability to work independently with little supervision.
Ability to motivate, influence and lead others.
Exhibits high moral character and personal habits.
Excellent written and verbal communication skills.
Collaborative spirit.
Ability to attend a variety of school events outside of normal school hours.
Passion for Coram Deo Academy's mission, vision, core values and goals.
Evidence of a love of learning.
Preferred Skills:
Experience with personal computers.
Experience with Microsoft Office.
Ability and desire to teach at least one class each school year.
Physical Requirements:
Ability to visit several classes and activities in many venues throughout a school day.