Latin Teacher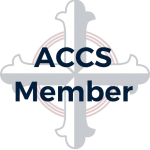 Website Coram Deo Academy
9645 Independence Pkwy,
Plano,
Texas
75025
Position Description
Salary range for this position: $50,000.00-$60,000.00
Latin Teacher Job Summary:
Teaching and helping students communicate and understand the language of Latin. Encourage students to practice vocabulary learned and assist students in accurately listening, speaking, writing, and reading Latin. Techniques such as role-playing, dialogue, language games, and other formal exercises can be used in teaching Latin.
Schedule-
Monday-Thursday:
4 sections Latin IA (7)
2 section of Latin IB (8)
2 sections of Latin II (9)
2 sections of Latin III (10)
10 CORE CLASSES
Friday:
Period 1 Latin 1
Period 2 AP Latin
Spiritual Requirements
Coram Deo Academy hires individuals that profess the historic Christian faith. The Nicene Creed describes the minimum understanding of and subscription to Christian belief required of employees of the Academy. Every employee must also profess to be a Christian believer and subscribe to this statement. As evidence of the indwelling of the Holy Spirit in their lives, Coram Deo Academy expects all employees to be actively involved in a local church where their faith in practice is consistent with the Academy's mission and statement of faith.
Expectations
Demonstrate expertise and in-depth understanding of the subject-matter.
Display Christian love, faith, truthfulness, and virtue in all facets of life and teaching.
Exhibit skill in training, instructing, and disciplining students in a manner that fosters spiritual growth.
Work to build the school community toward a love of Christ and one another.
Commit to Biblical peacemaking.
Teach students by utilizing Christian principles and classical philosophy and pedagogy.
Communicate regularly with administration and parents in a timely manner.
Post assignments and grades according to school policies and practices.
Actively participate in faculty and district meetings.
Complete CDA's Teacher Certification Program per policy and pursue additional continuing education requirements.
Essential Job Functions
Create lesson plans using the principles from The Seven Laws of Teaching as a guide.
Maintain online grades in CDA Connect, per CDA policy.
Grade assignments and perform other administrative duties as needed.
Observe and evaluate student performance.
Manage student behavior in the classroom.
Prepare classroom and coursework materials, homework assignments, and handouts.
Record and maintain accurate student attendance records and grades.
Maintain a collaborative relationship with CDA parents using positive, proactive communication techniques.
Create a vibrant teaching atmosphere.
Understand and adhere to all CDA policies and procedures, as written in the Administrative Policy Handbook, Campus Protocol, etc.
Coram Deo Academy offers an exceptional culture and a competitive compensation and benefits package, including:
6 Vacation Periods: Fall Break, Thanksgiving, Christmas (2 Weeks), Spring Break, and July 4th Week
5 One-Day Holidays: Martin Luther King Day, Good Friday, Easter Monday, Memorial Day, and Labor Day
Personal/Sick Leave: 40 Hours-5 days (1st year) and 80 Hours-10 days (2nd and subsequent years)
Masters Reimbursement Program: 75% reimbursement for tuition costs up to $20,000.00 for approved degree plans.
Medical Insurance covered at 75% for employee only & 50% for employee plus dependents
Retirement Plan – Up to 3% match
Employer Paid Life Insurance of $30,000.00
CDA Employee Tuition Benefit: $12,000.00 or Signature Core tuition for 2.5 students up to a maximum of $22,500
Essential Qualifications
In addition to the following, applicants must agree with CDA's mission, vision, core values, and goals.
EDUCATION 
Bachelor's Degree required.
EXPERIENCE
First-hand knowledge of Christian, classical, & collaborative educational model preferred.
KNOWLEDGE, SKILLS, AND ABILITIES
Utilize effective communication skills in collaboration with parents and staff.
Exhibit the gifting and desire necessary to teach in assigned grade levels and courses.
Intermediate computer skills needed (Word, Outlook, etc.).
Ability to learn and utilize online platforms for remote teaching via computer and personal wi-fi.
Demonstrate patience and humility in stressful situations.
Exhibit good listening skills.
Demonstrate an understanding of child development particular to the assigned grade levels.
Possess strong planning and organizational skills.
Prompt and timely attendance.
Appropriate modest attire and social media presence.
Physical Requirements and Work Environment
Physically able to stand for extended periods of time.
Able to occasionally lift up to 15 pounds.
Work primarily in a traditional climate-controlled classroom environment with occasional times outdoors.