Music Teacher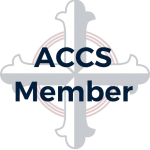 Website Coram Deo Academy
6930 Alpha Rd,
Dallas,
Texas
75240
Position Description
Position Summary: 
The annual compensation for this part-time position will be $8,000-$10,000.
Grammar teachers are responsible for instructing students from Pre-K through 4th grade with requisite content knowledge using classical pedagogy in their specific disciplines.
Friday Schedule:
Period 2 Music Introduction (90 Minutes)
Period 3 Music Elementary (45 Minutes)
Period 4 Choir (90 Minutes)
Music Introduction – This introductory class will begin to familiarize students with the musical concepts of beat, pitch, rhythm, and melody, among others. Students will learn about various musical instruments, listen to great works, and become familiar with age-appropriate songs.
Music Elementary – This fun, fast paced and faith filled class, focuses on singing, song games, playing glockenspiels and rhythm instruments, note reading, classical music, and music fundamentals. We learn vocal technique and performance skills which will benefit students throughout their lives. Scripture songs and bible stories are learned and developed through signing and play acting. This class is aimed at equipping students with the tools they need to begin their musical journey and inspiring them to a lifelong love of music.
Grammar School Choir – Students will learn the basics of reading music, to awaken and develop their singing voice and vocal technique, collaborate with others, listen actively, and perform music that describes and adores the Creator. They will learn to participate in the music they hear and sing by using motions, solfege, and different languages. Ultimately, the experience of choir will deepen students' relationships with the Savior, other and music throughout the course of their lives.
Spiritual Requirements:
Coram Deo Academy hires individuals that profess the historic Christian faith. The Nicene Creed describes the minimum understanding of and subscription to Christian belief required of employees of the Academy. Every employee must also profess to be a Christian believer and subscribe to this statement. As evidence of the indwelling of the Holy Spirit in their lives, Coram Deo Academy expects all employees to be actively involved in a local church where their faith in practice is consistent with the Academy's mission and statement of faith.
Expectations: 
Demonstrate the love of Christ and encourage students in developing a relationship with Him
Demonstrate Christian love, faith, truthfulness, and virtue in all facets of life and teaching
Demonstrate a Biblical understanding of authority
Demonstrate skill in training, instructing, and disciplining children focusing on the heart
Work to build the school community toward a love of Christ and one another
Commitment to Biblical peacemaking
Teach students in a manner consistent with Christian principles and classical philosophy and pedagogy
Communicate regularly with administration and parents, responding in a timely manner
Post assignments and grades according to school policies and practices.
Actively participate in faculty meetings and district meetings
Complete CDA's Teacher Certification Program per policy and pursue additional continuing education requirements
Essential Job Functions: 
Create lesson plans using the principles from The Seven Laws of Teaching as a guide
Maintain online grades in CDA Connect per policy
Grade papers and perform other administrative duties as needed
Observe and evaluate student's performance.
Manage student behavior in the classroom with a focus on habit training
Evaluate students' class work and assignments
Prepare classroom and coursework materials, homework assignments, and handouts.
Record and maintain accurate student attendance records and grades.
Maintain a collaborative relationship with CDA parents using positive, proactive communication needed for this University-Model ™ approach
Create a vibrant teaching atmosphere
Essential Qualifications: 
In addition to the following, applicants must agree with CDA's mission, vision, core values, and goals.
EDUCATION
Hold a minimum of a bachelor's degree or graduate degree as determined by the course
EXPERIENCE
First-hand knowledge of Christian, classical, & collaborative educational model preferred
KNOWLEDGE, SKILLS, AND ABILITIES
Exhibit the gifting and desire necessary to teach in the requested discipline or grade level
Basic computer skills needed (Word, Outlook, etc.).  Possess the technological ability to utilize online platforms to teach classes remotely with a computer and at-home wi-fi.
Utilize effective communication skills in collaboration with parents and staff
Demonstrate patience and humility in stressful situations
Exhibit good listening skills
Demonstrate an understanding of child development with a focus on the age being taught
Possess strong planning and organizational skills.
Prompt and timely attendance
Physical Requirements and Work Environment
Physically able to stand for extended periods of time
Able to occasionally lift up to 30 lbs
Work primarily in a traditional climate-controlled classroom environment with occasional times outdoors