Head of School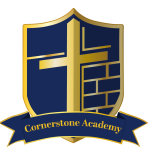 Website Cornerstone Academy
803 Winona St,
Northfield MN,
Minnesota
55057
Position Description
Cornerstone Academy (CA) is seeking a Head of School with a start date of  December 1, 2023. School launch Fall 2024.
Cornerstone Academy (CA) requires the Head of School:
Profess a personal belief in Jesus Christ and demonstrate a lifestyle that reflects maturity and intimacy with God
Exemplify a commitment to pursuing God's gifts of Truth, Goodness, and Beauty as the telos of a classical Christian education.
Embrace an authentic and growing relationship with Jesus Christ as evidenced by a strong, clear personal testimony.
Ideal candidates for the Head of School position have:
A Bachelor's degree. Related education Master's degree strongly preferred.
Familiarity with private, faith-based education, budgeting, and accreditation.
Active membership in a Bible-believing church.
Professional expectations for the position of Head of School include:
Sets the intellectual tone of the institution and ensures the adherence to both Biblical theology and classical education model.
Provides day-to-day direction and operational practices.
Oversees student and family relations, including supervising student recruitment, admissions, and enrollment.
Ensures the campus work environment is Christ-centered, nurturing, wholesome, and loving.
Serves as the educational advisor to the Board and liaison between the Board and staff.
Monitors compliance with relevant laws and regulations related to schools.
Ensures the atmosphere is structured, and appropriate policies are in place to provide the staff, students and  volunteers with an environment in which they can operate efficiently, effectively, and productively.
Prepares, manages, and executes the annual budget.
Builds relationships in the community with like-minded institutions to benefit the school.
Serves as an ex officio member of the Board.
Other responsibilities as requested by the Board.
If interested, please send Letter of Interest and Resume to our Board Chair Kathleen Kopseng ([email protected]).