Upper School Science Teacher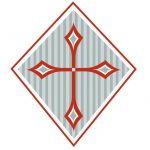 Website Cornerstone Classical Christian Academy
Montgomery, AL,
Alabama
36109
Position Description
Resumes and expressions of interest may be sent to the Headmaster, John Bradley, at [email protected]
Cornerstone seeks a qualified, energetic, and servant hearted follower of Christ to serve as our Upper School Science teacher for 2022-2023. Courses scheduled for 2022-2023 include life science, biology, and chemistry. Candidates should posses a bachelor's degree in a relevant field, experience in the classroom, and familiarity with classical teaching methodology.
Cornerstone is a K4-12 classical, Christian school, that desires to equip students spiritually and intellectually for life-long service in God's kingdom. In so doing, we strive to cultivate the affections of our students as we guide them to that which is true, good, and beautiful. The school, a ministry of Morningview Baptist Church, is located in a beautiful residential community near downtown Montgomery, AL.
Requirements:
–       Consistently exhibits by precept and example the fruits of the Spirit and spiritual maturity, serving as a Christian role model both in and out of school to pupils
–       Sets an example for parents and fellow faculty members in speech, actions, attitude, judgment, dignity and respect, while living in obedience to God's Word by demonstrating a consistent daily walk with Jesus Christ.
–       Minimum of Bachelor's degree in relevant field.
–       Familiarity with classical methodology.
–       Desire to cultivate within students a love for science and God's creation
–       Support Cornerstone's mission and subscribe to the school's statement of faith.
Preferred Qualifications:
–       3-5 years of classroom experience
–       Experience in a classical setting