Science Teacher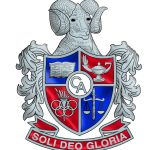 Website Covenant Academy
4652 Ayers Road,
Macon,
Georgia
31210
Position Description
Covenant Academy is a Classical Christian School with approximately 320 students from K3-12th Grade. As a school we seek to partner with like-minded families for the growth and edification of the whole child. As a faculty, we seek to be intentional about building an atmosphere of collaboration and cooperation. We work together to show students the interconnectedness of the disciplines with a goal of getting them to love the pursuit of learning about the subject.
We are currently looking for a Full-Time Upper School science teacher who is passionate about Christ, students, and science. We want our classrooms to be a vibrant place where science comes to life and is experienced by our students through doing science instead of relying solely on the traditional lecture/notes classroom model.
We believe that learning must be done in the context of a relationship, and we expect our teachers to foster relationships with our students and use those relationships as a segway for discipleship and sharing the gospel. We believe that these relationships are critical for both academic and spiritual growth. We are looking for candidates who can mentor and help train students to stand firm in the faith while wrestling with difficult issues through a Biblical Worldview.
The full time science position would include the following:
·         2 Sections of 9th Grade Physical Science (this curriculum emphasizes math integration)
·         2 Sections of 10th Grade Biology
·         2 Sections of 12th Grade Anatomy
Please visit our website https://www.covenantacademy.net/  for more information about our school.
Please submit any further questions or resumes to [email protected] . I look forward to hearing from you!
In Christ,
Jeremy Johnston, M.Ed.
Head of School
Upper School Principal
Covenant Academy