Grammar School Academic Support Instruction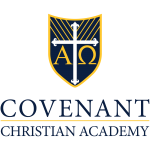 Website Covenant Christian Academy
Dedicated to Excellence. Anchored in Truth.
83 Pine Street Covenant Christian Academy,
Peabody,
Massachusetts
01960
Position Description
Covenant Christian Academy is seeking a qualified, elementary level teacher to provide remedial academic support to students in grades K-6. Candidates should hold a Bachelor's or Master's degree in elementary education/special education/Literacy and have had experience teaching at the elementary school level.
Qualifications of the successful candidate will include:
Mature Christian faith and the ability to nurture this faith in children;
A strong background in Elementary Education and/or Special Education;
Experience working in the field of Literacy Intervention
Experience working with students struggling to meet academic benchmarks with grade level curriculum;
The ability to provide strong remedial instruction in literacy and mathematics;
The willingness to take initiative in the researching, writing, and implementing of remedial curriculum in a school community that continuously looks to reflect on and improve teaching practice;
The readiness to collaborate with colleagues, specialists, parents, and the larger school community; and,
Be willing to sign CCA's Statement of Faith and Core Values. Must maintain the highest Christian virtue and personal decorum, serving as a Christian role model and mentor both in and out of school, to students, parents, fellow faculty members and employees in judgment, dignity, respect, and Christian living.
A solid understanding of recent research in literacy, the Science of Reading, and its implications, and experience with instructing writing across the curriculum is required. Candidates who have experience with academic assessment and evaluation, hold Wilson or OG certification, and a familiarity with Singapore Math are preferred.
Contract runs:  September 2022 through June 2023; teaching is on a 10 month cycle.
Compensation:  Commensurate with experience
Contact Person: Andrea Bergstrom, Grammar School Principal [email protected]
Interested candidates should submit a letter of interest, professional resume (showing no gaps in employment), Christian faith statement, and philosophy of Christian education summary.
Submit requested materials to:
Andrea Bergstrom, Grammar School Principal
Covenant Christian Academy
83 Pine Street, West Peabody, MA  01960