6th Grade Teacher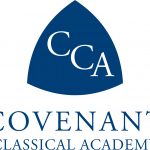 Website Covenant Classical Academy
Where the joy of learning begins!
331 Ash Avenue,
Pewee Valley,
Kentucky
40056
Position Description
Covenant Classical Academy is a classical, Christian, full-time K-12 school located just outside Louisville in scenic Pewee Valley, Kentucky. Join us for our 25th year in a school with small class sizes, dedicated colleagues, enthusiastic parents, and a united mission to serve families by educating students for wisdom and virtue.
Prior teacher experience desired, classical experience preferred but not necessary.
Please send inquiries or a resume and references to headmaster Steve Whitacre: [email protected]
Thank you!