Humanties, Great Ideas, & Rhetoric Teacher Rhetoric & Logic School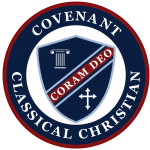 Website Covenant Classical Christian School
Equipping Disciples, Scholars, & Citizens
6515 North Trenholm Road,
Columbia,
South Carolina
29206
Position Description
Covenant Classical Christian School endeavors to serve Christian parents in providing a distinctly Christ-centered and classical education that prepares graduates who are steadfast and courageous disciples, scholars, and citizens who know and serve the Lord Jesus Christ. We have a teaching position in the Rhetoric and Logic School that will include teaching classes in Literature, Rhetoric, and Great Ideas. Contact Patsy Hinton at [email protected] for more information.