Latin Teacher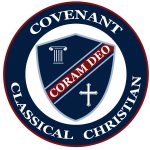 Website Covenant Classical Christian School
Disciples, Scholars, & Citizens
6515 North Trenholm Road,
Columbia,
South Carolina
29206
Position Description
Latin Teacher 7th-9th Grade at CCCS
Covenant Classical Christian School in Columbia, SC is seeking a Latin teacher for the 2023-2024 school year and beyond. A proficiency with high school level Latin is required. Professional development in classical Christian education provided. This can be a part-time or full-time teaching position. The full-time position would include teaching Bible or Literature/History classes. Please contact Headmaster Patsy Hinton at [email protected] or 803-790-5100 if interested.