Athletic Director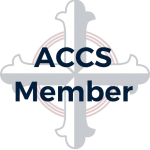 Website Covenant Classical School
3200 Patrick Henry Drive,
Concord,
North Carolina
28027
Position Description
CCS has a 26-year history in Concord, NC. We are experiencing steady growth, and building our athletic program. A good candidate will have prior experience in Athletics management as an intern, assistant, or director OR have prior experience in School Administration; prior coaching experience is a plus. The candidate should also possess executive-level administrative skills such as leading a team, public relations and communications, conflict management and resolution.
This position requires the ability to maintain a high level of professionalism in all dealings as a representative of the School. Please email for detailed job description and application information.