Secondary Science Teacher (Life)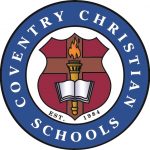 Website Coventry Christian Schools
Ut Vitam Habeant
699 N. Pleasantview Road,
Pottstown,
Pennsylvania
19464
Position Description
Coventry Christian Schools is seeking a Secondary (Grades 6-12) Science Teacher for the 2022-2023 school year.  This position is a full-time teaching position for the academic year.  The role includes teaching science, and occasionally math, courses.  A life science teacher is preferred and courses may include: Biology, Life Science, Earth Science, AP Biology, etc.   We are searching for additional teachers to complement our current faculty as our school is growing!