Upper School Humanities Teacher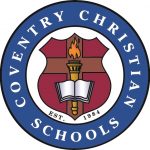 Website Coventry Christian Schools
Ut Vitam Habeant
699 N PLEASANTVIEW RD,
POTTSTOWN,
Pennsylvania
19464
Position Description
Coventry Christian Schools is seeking Secondary (Grades 6-12) Humanities (History & Literature) Teachers for the 2022-2023 school year.  These positions are full-time teaching positions for the academic year.  The role includes teaching humanities courses in our Secondary program in conjunction with existing Humanities faculty.  Coventry Christian uses a Primary Source / Great Books approach to the teaching of history and literature in our Secondary Program, and students will study in the following time periods across the Secondary curriculum:  Ancient History & Literature (Grades 7 & 10), Medieval History & Literature (Grades 8 & 11), and Modern History & Literature (Grades 9 & 12).  In addition, Coventry students complete two years of Logic, one year of Rhetoric, and on year of Senior Thesis.  We are searching for additional teachers to complement our current faculty as our school is experiencing significant growth.