Admissions Manager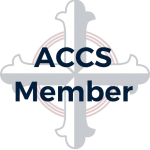 Website Donum Dei
1550 Treat Avenue,
San Francisco,
California
94110
Position Description
Admissions and Records Manager
at Donum Dei Classical Academy
Donum Dei is a model for educational transformation in San Francisco that is ​Classically Christian, Academically Rigorous, Spiritually Robust, and Missionally Driven. We seek to bless and be a blessing to all in San Francisco, while equipping our students, parents, and city with resources of Truth.
How this role fits into Donum Dei as an organization:
We seek to hire a position that will fulfill the role of Admissions Manager. This role will help build and aid the processes and procedures to recruit/admit new families to Donum Dei and to support the overall retention for the entire student population. This role will collaborate with our Marketing, Communications, and Technology Team to coordinate all aspects of Admissions and Admissions-related events from recruitment through the first month of school. The Admissions Manager will manage and supervise the recruitment team and will collaborate most closely with the Enrollment Management Director who will focus on Financial Aid, Records, FACTS, and Testing.
This is a half-time role that includes the following functions:
Admissions and Records Manager, 50% FTE
What you will do:
Be a minister of the Gospel of Jesus Christ
Contribute to fostering a sense of unity among teachers/volunteers
Produce documentation on best practices and processes for Donum Dei
Embrace, agree with, and sign the Teacher Statement of Faith
Embrace, agree with, and sign the Academy's Statement of Faith
Comply with the Academy's Teacher/Staff Code of Christian Conduct
Who you are:
A minister of the Gospel of Jesus Christ
An administrative leader
A thinker, researcher, or advocate with a desire to develop as a professional
Approachable and thoughtful in your interactions with people and students
A lifelong learner with a desire to grow your leadership skills
How you will spend your time:
Admissions and Records Manager
Recruitment
Builds and oversees the recruitment teams for TK/K and 6th/Logic I
Encourages them to spread the word (of mouth and on their social media) and meet weekly with this team during information session season
Coordinates and employs a team to attend the school fairs in the fall
Manages and grows our prospective family, church, and preschool contact list
Collaborates with the Marketing, Communications, Technology team during weekly meetings to communicate recruitment and admissions efforts to our current and prospective families:
Social Media posts
Blog posts
Event communications
Deadline communications
Google ads/searches, NICHE, newspapers, radio, etc.
Coordinates strategy and recruitment with pre-schools/churches
Visit churches or launch others to visit churches and preschools during October/November
Goal: Visit two local churches by End of Session II
Goal: Conduct two Information Sessions at local preschools by End of Session II
Secures "cheerleaders" from each church to spread the word
Finds ways for us to partner with key churches to serve the city
Seek training from other Admissions Directors nationwide to include Trinity Classical Academy, The Cambridge School, Veritas Academy, and both Geneva Schools (Manhattan and Orlando)
Information Sessions:
Weeks 2, 4, and 6
Information Session Goals: Recruit 75 students to all Info Sessions
Sessions I and II: 30 students represented
Sessions III and IV, Week 4 : 30 students represented
Session IV, Week 5 – Session V: 15 students represented
Coordinate Information Session registration process on website and confirm attendance
Goal: recruits 3-4 families per Information Session
If less than two families, then reschedule Information Session with 48 hours notice
Secure parent and teacher representatives and space on campus for each info session
Coordinate with attendees and faculty/staff of Donum Dei about the logistics and any needed information about Info Sessions
Send out Info Session Details to Faculty/Staff one week prior to Info Session
Send out Info Session Details to attendees 48 hours prior to Info Session and confirm their attendance
Lead the agenda and escort prospective families around the campus and into classrooms for each Info Session
Follow up with those who missed an Information Session to reschedule
Reach out to those who attended an Information Session, but did not apply
This work will require time on campus on Monday afternoons or on Wednesday mornings for Information Sessions.
Estimated time of Info Session: 30 minutes for prep + 25 minutes for assembly + 5 minutes for transition + 1 hour for info session and school tour + 30 minutes for wrap up = 2.5 hours
Communicate with prospective families to invite them to key events throughout the year; serve as their point of contact with the Enrollment Manager to help build relationships with our community day of the event
This role requires being a first face and voice for Donum Dei, so providing timely connections and communications by email and phone in vitally important
Connect with Pastor Care Team to solicit their support in recruitment, Information Sessions/teaching during those Assemblies, and visits to their churches
Records
Maintain all student records in FACTS from the onset of their application throughout their enrollment
Applications, intake assessments, placements, boot camps
Immunization records, absences, tardies, infractions/disciplinary actions, etc.
Admissions Calendar
Collaborate with the Enrollment Manager to finalize the Admissions calendar
Share calendar with Marketing, Communications, and Technology Team to inform internal and external communications
Manage calendar throughout the year
Applications
Goal is 60 applications and 30 enrollments.
After Info Session, send out online application and student assessment through FACTS and manage the application status through the admissions funnel on FACTS Dashboard
A financial aid application will be sent out by the Enrollment Management Director
Manage the deadlines for application and follow up with reminders to families prior to the deadlines
Sessions I and II, Early Applications: 20 applicants
Sessions III – Session IV, Week 4: 20 applicants
Sessions IV, Week 5 – Session V, Late Applications Goal: 10 applicants
Admissions Funnel (after application has been submitted – to begin in January of 2023)
Coordinate the scheduling and communication of the Visit Day which will include the Intake Assessment for each applicant. The Visit Days should be scheduled for the 3rd week of each month starting in February. If the 3rd week falls on Week 7 or 8 of the Session, the Visit Day will need to be moved up to Week 6.
Collect feedback/observations from teachers in order to share with parents during the parent interviews
If necessary, coordinate meetings between academic teachers and leadership to discuss placement decisions
Schedule Parent Interviews
Participate in all parent interviews with a Pastor and the Head of School.
Enrollment Manager will discuss tuition and financial aid in a follow up meeting.
New Student Bootcamps
Coordinates with Enrollment Manager and Lead Teaching Team to plan and schedule boot camp during Session V
Recruit teachers for bootcamps by the end of Session III
Math, Grammar, Latin
Collaborate with Enrollment Manger to collect payments from students enrolling in boot camps through FACTS Incidental Billing.
Connecting New Families
Once a family has accepted their offer and enrolled in Donum Dei, introduce the new family to 1-2 current families that have children at their same age
Invite new families into Donum Dei events and service projects during Session V.
Follow up with each new family during the summer week to make sure they have everything they need and have connected with their teacher and one family from their respective classes.
Estimated Time for Admissions and Records Manager ~ 20 hours per week
Administrative Duties (Training and Equipping)
Prep Week: August 7-10
Orientation Week: August 15-19
January 3
Summer Session: mid-July
Sessions I-V
Office Hours – Tuesdays, Wednesdays, Thursdays 8:00am-3:15pm with one hour lunch break with the exception of a few Monday afternoon Info Sessions; one hour team meeting on Fridays
This will be recruitment/admissions (15 hrs)
Team meeting (1 hr)
MCT Meeting (1 hr bi-weekly)
Records (1 hr)
Recess Duty (1 hr)
Admissions/Relations events (periodically)
Evening Info Session Wednesdays, Week 4 (2 hours)
Session II, Week 4
Session III, Week 4
SI – WELCOME, build, outreach to pastors, preschools, families, social media
SII – same as above, add a couple of Info Sessions, invite people to TGG, encourage them to apply, visit days.
SIII – outreach to pastors, preschools, and families! Add visit days, assessments, family interviews.
SIV – focus on applications, visit days, assessments, family interviews, prep Boot Camps
SV – boot camps, final applications/enrollments/book orders, teacher and class assignments, etc.
Project work as it relates to key Admissions events:
Info Sessions
2 – TK/Kinder family park meet up before school starts (connecting community)
2 – Coffee morning Meet Ups for parents (retention/community connection)
2 – Upper School Hang Outs
Open Houses for SF Christian Preschool (network building)
Open Houses for Local Church Leaders (network building)
Student Orientation and Donut Day!
Community Vision and Orientation Meeting in August and January
Annual commitment: 42 weeks (39 school weeks; one week of teacher/team training in August; one week of prep in the summer; and time to attend special events (The Greatest Gift, Equipping Events) and work for 1-day each during SII and SIII breaks)
Please provide a written request to work additional hours on an as-needed basis.