Principal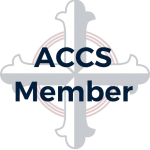 Website Donum Dei
1550 Treat Ave,
San Francisco,
California
94110
Position Description
Kingdom One is partnered with Donum Dei, a  Classical Christian school located in the San Francisco area that is looking to grow their staff by adding a Principal.
Donum Dei Classical Academy's mission is to impart a rich classical Christian curriculum full of scriptural truth and life-giving experiences. They exist to nourish students' hearts, souls, minds, and bodies for the purpose of growing in them knowledge, wisdom, good character, and Christ-like virtue worthy of bringing glory to our great God. They are a Christian preparatory academy that embodies a culture of exemplary teachers, rigorous academics in the classical tradition, and thriving parent partnerships, equipping young ladies and gentlemen to become discerning scholars, faithful leaders, compassionate servants, and instruments of light to the San Francisco Bay Area and beyond.
Vision for this role:
Maintain Christian attributes throughout the school by implementing policies, philosophy, mission, and core values in every area of education.
We are looking for someone who:
Can provide academic and administrative leadership while managing the school.
Can implement the school's mission and vision to staff and students.
Has strong written and oral communication skills.
Is calm, flexible, and adaptable in dealing with new, different, or changing requirements.
Can maintain confidentiality and security of information.
Will adhere to biblical standards in all areas of conduct.
Can encourage faculty and staff to grow spiritually by example.
Has 3 or more years of recent teaching/administrative school experience.
What you'll do:
Design, plan, develop and implement, along with the Head of School.
Implement and oversee in the areas of the Organization, Management, & General Administration.
Oversee Finance, Facilities, and Instructional Program Leadership.
Provide support for Staff Development.
Maintain a strong and supportive relationship with the Board and Parents.
Organize and execute a plan for Staff Development.
Encourage student character, academic progress and discipline as well as oversee standardized testing.
Develop and maintain Marketing/Public Relations.
Oversee Admissions.
Counsel and Conflict resolution.
Professional and Personal development.
If this sounds like you or something you would enjoy, we would love to hear from you!