Grammar School Teacher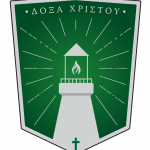 Website Doxa Christian Academy
Education in Glory Beholding the Glory of Christ in all His world Reflecting the glory of Christ in all of life
P.O. Box 510543,
New Berlin,
Wisconsin
53151
Position Description
Doxa Christian Academy is seeking applicants for all subjects in our Grammar School. The Grammar School faculty teaches and trains the grammar school students, inspiring them toward faith, virtue, and wisdom.
SCHEDULE/HOURS
The Grammar School Teacher is a part-time position of 24 hours per week for 36 school weeks, as well as 1 week of summer teacher work days. Our school is designed as a hybrid model (students are in the physical school location under the tutelage of the teacher for three days a week and at home under the tutelage of a parent/grandparent there the other two days).  We anticipate that this position will be for a classroom of combined kindergarten and 1st grade.
We also welcome applicants interested in only teaching special subjects, such as music and art.
School hours are 8:30-3:30 Monday, Thursday, and Friday.
SALARY/BENEFITS
$20-25/hr
At this time, no benefits are offered.
DUTIES/RESPONSIBILITIES
Effectively teach the curricula, training students to retain and apply the content, as well as to value what they learn.
Foster a joyful, pleasant, and challenging classroom atmosphere that leads to a love of learning.
Shepherd the children's hearts toward Christ by word, example, and prayer.
Create a classroom that embodies the school's values of truth, beauty, and goodness.
Implement discipline strategies with truth and grace and maintain a well-ordered classroom.
Exemplify, both in and out of school, Christ-like behavior that students can emulate.
Develop strong relationships with parents, giving timely updates and preparing them to teach on satellite days.
Abide by school policies with professional conduct as set forth in the employee handbook.
Fulfill all additional duties as stated in the employment contract.
QUALIFICATIONS
A robust personal relationship with Jesus Christ, full of faith, obedience, and love.
Adherence to our statement of faith and our definitions of Christian, classical, and hybrid education.
A love for children and passion to disciple the next generation.
Bachelor's degree preferred.
Familiarity with classical methodology.
A commitment to being a lifelong learner.
INTERESTED IN APPLYING?
If you are interested in supporting Doxa as a Grammar School Teacher please submit a cover letter and resume to: