Mathematics Teacher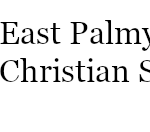 Website EAST PALMYRA CHRISTIAN SCHOOL
Math, Mathematics, Teacher, NYS, New York
2023 East Palmyra Port Gibson Rd,
Palmyra,
New York
14522
Position Description
We are searching for a Mathematics Teacher for the 2022-2023 school year. We have staff with various skills to help out, but the overwhelming majority of the work would be in Mathematics.
We are a Classical, Dutch Reformed, Conventional, Christian School. However, we are growing fast, and by the grace of God, just this year added on 5,200 sqft debt-free, in 10 months.  Our student body has been increasing by 16-25% annually. We are not expecting it to go the other way or steady off anytime soon. Although we are located in NY, we are in a conservative county, I know that is a concern sometimes given that we are located in NYS.
There are a few strong Churches in the area to choose from and a strong, thriving, supportive, community to join. Our community would help you relocate and give you various types of support while serving here. Salary ranges would be discussed if relocation were even a possibility. Specifics would be negotiated if you became a finalist.