Music/Choir Teacher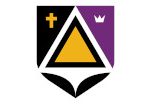 Website East Palmyra Christian School
Music, Choir, Band, New York State.
2023 East Palmyra Port Gibson Rd.,
Palmyra,
New York
14522
Position Description
We have an opening for a Music/Choir Teacher for the 2022-2023 school year.
We are a Classical, Dutch Reformed, Conventional, Christian School. We are growing fast, and by the grace of God, just the past 10 months added on 5,200 sqft debt-free.  Our student body has increased by 16-25% annually. We are not expecting it to go the other way or steady off anytime soon. Although we are located in NY, we are in a conservative county, I know that is a concern sometimes. We have intentions of adding an auditorium as part of the next phases of construction. At this time we use portable equipment in the gym. The position currently holds the following responsibilities, but we realize that the next phase of the Music Program must adapt to the skills of our next teacher.
Priority:
General Music K-12
Elementary Choir
High School Choir
Select Choir
Secondary:
Band
Jazz Band
Annual Musical
*We would like to add string instruments and if you have a skill in this area it would just be an additional asset.*
Within the musical arts department, there is a part-time piano teacher, who teaches piano to approximately 30-35% of our students. We may need to add another part-time position, but I find it unlikely someone would relocate for that part-time position. Therefore, this would be a full-time position and we would be looking at another part-time position to complement your skills and our desires.
There are a few strong Reformed Churches in the area to choose from, and a strong, thriving, supportive, community to join. Our community would help you relocate and give you various types of support while serving here. Salary ranges would be discussed if relocation were even a possibility. Specifics would be negotiated if you became a finalist.