Head of School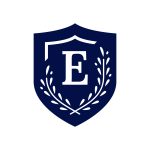 Website Evangel Christian Academy
Evangel Christian Academy exists to partner with parents and their church to educate, equip, and empower students to pursue their purpose in Christ.
Colorado Springs,
Colorado
Position Description
Evangel Christian Academy
Distinctly Christian – Effectively Classical
Evangel Christian Academy (ECA) is hiring a Head of School to lead our growing organization.  Located on the Village Seven Presbyterian church grounds in Colorado Springs, Colorado, we are celebrating over 50 years of providing a Biblical worldview education from preschool through high school using the Classical approach. Additionally, the ECA Collegium Study Center provides Christian Classical education in conjunction with home school families. It is the only one of its kind and draws students from all over Colorado Springs.
Please send a cover letter and resume/CV to headofschoolsearch@ecaeagles.org.
Position Overview: The Head of School reports to the Board of Directors as its sole employee and functions as the Chief Executive of the school providing Christ-like leadership.
Character traits required for this position:
• Deep and evident faith in Jesus Christ – able to give personal testimony of salvation and Christ's work in his/her life compatible with Reformed theology
• Passion for Classical Christian education
• Servant leadership skills – listens and utilizes ideas presented
• Spiritual and emotional maturity – models Christ-like love and Fruit of the Spirit • Effective communicator in both written and verbal forms
• Approachable – fosters positive culture
• Organized
Preferred Education and Experience Qualifications:
·         Master's degree or equivalent experience in related fields
·         Minimum five years' leadership experience within Christian education with demonstrable experience managing staff and evaluating education programs, faculty, support staff.
·         Financial acumen and accomplishment in developing and managing budgets and able to provide examples of such
·         Expertise in fundraising and donor cultivation
ECA Mission Statement and profile:
ECA exists to partner with parents and their church to educate, equip, and empower its students to pursue their purpose in Christ." ECA provides a Classical Christian education that incorporates the arts and athletics as it prepares students for lifelong kingdom service.
We are accredited with the Association of Classical Christian Schools (ACCS). Biblical truths are taught in the Reformed Tradition, and all employees are expected to demonstrate Scriptural virtues and values as they interact with students, families and the community.
For a detailed job description and to apply please contact the search team at [email protected]
More information about the school can be found at www.ecaeagles.org