Latin Teacher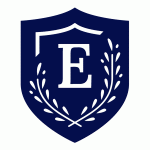 Website Evangel Christian Academy
4052 Nonchalant Cir S,
Colorado Springs,
Colorado
80921
Position Description
Are you looking for teaching role in Colorado Springs' only accredited classical Christian school? Evangel Christian Academy (ECA) celebrates 51 years of faithful service to this community: faithful to Christ first of all, and faithful to hundreds of Christian families, 310 current students, and 800 graduates. For a school embedded in the center of North Colorado Springs, ECA has a surprising number of legacy families returning, because those families have experienced the transforming power of a supportive community and committed Christian educators. A strong partnership with parents and churches has long guided ECA's practice as we educate, equip, and empower students to pursue their purpose in Christ. Working at ECA means being part of a team of educators who love children, honor parents, and support each other in a dynamic and richly rewarding ministry environment.
We are seeking candidates to teach Latin classes in the Logic and Rhetoric Schools (6th-11th grades) ranging from beginning Latin through Latin 3. Qualified candidates will demonstrate a commitment to improving their craft as a teacher and a desire to learn more. They will have competence in Latin language instruction and be able to integrate knowledge, skills, and methods across disciplines as part of a holistic classical and Christian education. An ability to teach additional languages, such as Greek or Spanish, and across various subjects is welcome. Qualified candidates will demonstrate self-awareness in their teaching, and their teaching will show care for students and for subject matter.