Grammar & Logic School Teachers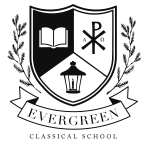 Website Evergreen Classical School
Position Description
Summary: This position is part-time and has responsibility for one classroom of up to 14 Primer, Grammar, or Logic School students. The teacher is responsible for creating lesson plans and assignments based on blueprints, and for posting assignments to the school's online portal for co-teachers (i.e., parents) to access. Curriculum and materials will be provided.
Benefits: Since this is a part-time position, benefits such as health insurance or a retirement savings plan are not provided by the school.
Start date: August 1st
Required qualifications: Bachelor's degree; agreement with and support of the school's Statement of Faith and the policies as stated in the Evergreen Handbook ; strong commitment to Christian education and the Classical model of education.
Additional desirable qualifications: Teaching experience at a classical school; Teaching certification; advanced degree