High School Latin Teacher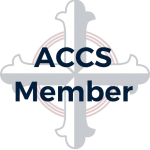 Website Faith Christian Academy
High School Latin 1 and 2. Optional remote teaching.
4330 NW Cookingham Dr.,
Kansas City, Missouri,
Missouri
64164
Position Description
High School Latin 1 and 2 follows the Latin instruction from third to eighth grade. Students are prepared to begin Wheelock in HS Latin 1, finish it in HS Latin 2 and then begin reading texts. This could be a remote position on Monday, Wednesday, and Friday.