Teachers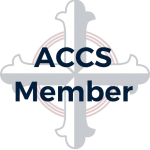 Website fcakcmo Faith Christian Academy
Providing a Christian, classical, and collaborative education for the glory of God.
4330 NW Cookingham Dr.,
Kansas City,
Missouri
64164
Position Description
Faith Christian Academy (a three day a week collaborative school) of Kansas City, Missouri is looking for teachers in our growing school! Positions include: Kindergarten, Algebra 1 and 2, 8th and 10th grade Humanities, High School Art, Theatre, and Latin.