Art Teacher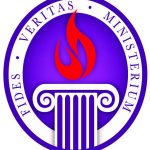 Website Faith Christian School
3585 Buck Mountain Road,
Roanoke,
Virginia
24018
Position Description
Faith Christian School, nestled in the Blue Ridge Mountains of Virginia, is seeking a JK-12 art teacher. Seeing, creating, experiencing, contemplating, understanding art are all critical components of our desire to cultivate in the hearts of our students an appreciation of and love for the visual arts as a lens through which we can perceive aspects of the nature and character of God.  We believe all students can learn the skill of creating and experience the joy of appreciating art, and we hold this discipline in high regard for its power to inspire the human heart. Art is a required and celebrated part of each student's schedule through their junior year and an elective option in the senior year.
If you are uncertain about what would be required of an art teacher in the context of a Christian classical education, we have a robust and well-conceived curriculum to support you.  We are eager to hear from those who love God, students, art, and who are excited about learning in a healthy, thriving school community. A bachelor's degree is required, experience preferred, and a sense of humor, joy, and a love for learning a must.  Interested applicants can send a resume to Stephanie Hopkins at [email protected].