Math Teacher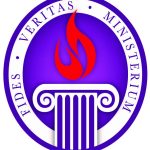 Website Faith Christian School
3585 Buck Mountain Road,
Roanoke,
Virginia
24018
Position Description
Faith Christian School is offering an extraordinary opportunity to join other teachers working to uncover for middle school students the beauty of math.  Nestled among the Blue Ridge Mountains in Roanoke, Virginia, Faith is looking for a warm-hearted, serious-minded math teacher to join the ranks of our fellowship of Christian scholars.  Along with teaching math to middle school students, applicants will desire to engage the hearts and minds of their students in discussions about the big ideas of math – its beauty, history, and purpose.  Applicants should be eager to pass on their personal enthusiasm for course content and to equip students to think mathematically.
Furthermore, in the great tradition of classical Christian education, applicants should be eager to integrate disciplines, to assist students in seeing how God reveals his nature and character through all disciplines, and to model the power of dialectic and Socratic teaching methods.  The position may include other instructional and extracurricular opportunities based on our need or the applicant's interest, experience, and gifting.  A bachelor's degree is required, experience preferred, and a sense of humor and joy a must.  Interested applicants can send a resume to Stephanie Hopkins at [email protected].