Theatre Teacher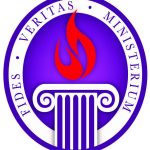 Website Faith Christian School
3585 Buck Mountain Road,
Roanoke,
Virginia
24018
Position Description
Faith Christian School is seeking an individual with a robust appreciation for the role theatre can play in shaping the hearts, minds, and souls of students. Faith is a JK – 12th school with a history of great theater productions that deepen understanding of the power of story. The applicant should be able to provide evidence of success in theater as an actor and in teaching children in 3rd-12th grade the craft of performance. At an age-appropriate level, the applicant will use theatre to enhance students' understanding of history and invite them to live it. Faith Christian is highly committed to the Arts and requires student participation in art, music, and theatre through the 11th grade so that all students receive the benefits the arts have to offer. Faith believes the Arts are a core component of our Christian classical pedagogy.  We are eager to hear from you!
A bachelor's degree is required, experience preferred, and enthusiasm and joy a must. Please send resume and cover letter to Stephanie Hopkins at [email protected].