Grammar School Teacher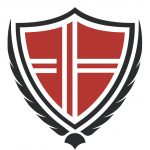 Website Founders Christian School
An excellent education from a biblical worldview
24724 Aldine Westfield Rd.,
Spring, TX,
Texas
77373
Position Description
Founders Christian School, a Christ-centered, classical and Christian school in Spring, TX, is seeking qualified applicants for full-time grammar school teaching positions to work in a stimulating, collegial, and enjoyable environment.
All candidates must:
be committed to a thoroughly biblical worldview
hold at least a bachelor's degree
be willing to pursue continuing education in classical and Christian instruction
be willing to obtain and/or maintain appropriate certification
In addition, the ideal candidate may possess one or more of the following:
experience in Christian education
an advanced degree in K-6 education
a demonstrated understanding of adolescent developmental processes
proven ability to construct and execute engaging lesson plans
A grammar school teaching position includes, but is not limited to, the following:
Plan and teach grammar school coursework.
Collaborate with other teachers to integrate and enrich the content of courses.
Be available for weekly faculty meetings.
Attend a limited number of specified school events as representative of the FCS faculty.
Be available during set hours each week to work with students individually for discipleship and/or tutoring.
Possess working knowledge and experience with computer technology and computer software for educational applications.
Be willing to sign and adhere to FCS Statement of Faith, Doctrinal Statement, and Employee Lifestyle Statement.
Be a member, regular attender, and active participant in a healthy, evangelical church.
Maintain an above-reproach Christian testimony and serve as godly example at all times to students, parents, and other teachers and faculty members.
Applicants should expect to begin teaching-related responsibilities in July 2022 for the school year ending in May 2023.  Compensation is commensurate with experience.
Interested candidates should submit a letter of interest, professional resume, and a statement of faith to:
Joe Jones, Head of School
Founders Christian School