Secondary Humanities Teacher/Director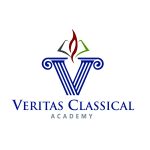 Website Veritas Classical Academy
1601 W. Malvern Ave.,
Fullerton,
California
92833
Position Description
Veritas Classical Academy, a JK-12 Classical, Christian School in Southern California, is hiring a full-time teacher. We are seeking an engaging and talented Secondary Humanities Teacher/Director for the 2023-2024 school year. The mission of Veritas is to disciple students to delight, discern, and display the glory of God in Jesus Christ in every area of life.
Ideal applicants are mature in their Christian faith, personally and professionally, and desire to continually grow in their relationships with Jesus Christ. They must fully support and abide by the school's Statement of Faith, possess a passion for and exhibit academic strength in their fields, demonstrate a commitment to lifelong learning, and exude a love for children.
Furthermore, applicants should have a background demonstrating a commitment to classical, Christian education either through college coursework, experience, or other disciplines compatible with classical, Christian curriculum.
Applicants with Reformed theological convictions, who can teach Latin, and who have administrative experience are preferred.
For more information, please contact the Headmaster, Dr. David Kim at [email protected]